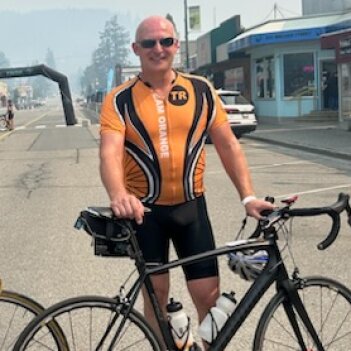 Curt Klassen - Tour de cure 2024
Held by
Curtis Klassen
Tour de Cure presented by Wheaton Precious Metals
Please support me in the Tour de Cure!
In August of 2024 I will be embarking on a cycling challenge. I have committed to participate in the Tour de Cure presented by Wheaton Precious Metals to help BC Cancer Foundation break down cancer.
It will be hard and it will be long, but it does not compare to the challenge of facing cancer.
Funds raised through the Tour de Cure will support life-saving research and enhancements to care at BC Cancer, bringing hope to cancer patients in British Columbia and making an impact around the world.
Please consider supporting me by making a gift today. Your donation will help me achieve my fundraising goal AND motivate me in this challenge!
2024 will be my 12th year riding in the Tour de Cure. I have enjoyed the challenge but it is always an emotional weekend as the reasons for riding this event are the focus of the weekend and remembering all those loved ones that have been affected by Cancer. I will be riding again with Taylor and anyone else that would like to join our team for 2024. If you would like to join us or know others that would, we would love to have you!
Thank you so much for your support!